Online casinos are widely acclaimed for the personalized experience provided regardless of the game chosen. From Roulette to Blackjack, online gamers are treated to a remarkable thrill from the comfort of their homes. Jackpot slots have enhanced the overall gaming experience and given players huge fortunes. Poker is a game full of rules and strategy, but jackpots are another great form of release!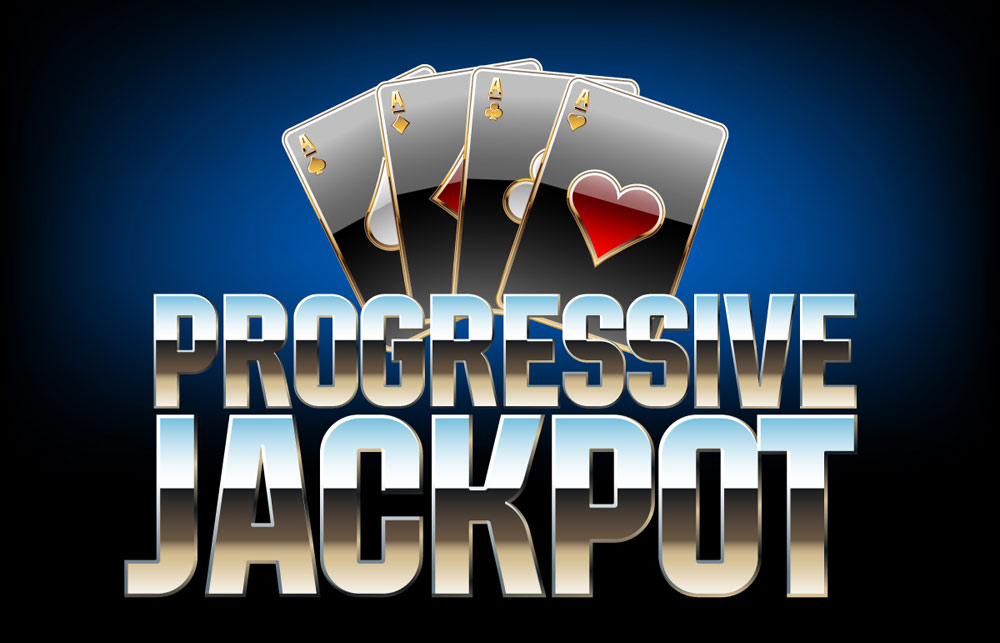 Jackpot Slots
A good number of big-name titles offer gamers an opportunity to cash in on seven-figure prizes. Every new day is marked by the growth of the gamers' preferred stake, and the growth is enhanced with every bet lost. The size of the prize depends on the time between the jackpot triggers and the number of spins on the slot in question.
The jackpots usually default to their standard value every time a lucky gamer walks away with the millions of pounds. As more players put in their stakes, the jackpot grows and keeps doing so until another winner is found. Although they cost more than regular slots, progressive jackpots provide an opportunity to win astronomical amounts that definitely change one's fortunes.
An impressive feature of the online progressive jackpot is the fact that it is not designated to a specific casino. Gaming platforms that offer a particular game can make the jackpot price available for their players' thanks to the network feature. The feature makes the jackpot available to numerous players and increases the randomness of the eventual winner. The progressive jackpot grows at a very high rate as it attracts players from all walks of life in their numbers.
The number of progressive jackpot winners is nothing compared to the regular slot winners. The random nature of awarding the winner is partly to blame for this state of affairs. The fact that beating progressive jackpot slots is not a cup of tea only compounds the whole matter. It is always advisable to allow the jackpot slots to grow to huge sums before giving it a shot.
Online progressive jackpot slots are not a reserve for the highest rollers. A good number of jackpot winners had only placed a few pounds in stakes before going on to win enormous prizes. Gamers should not shy away from trying their luck. It may just be their lucky day, and they'll smile all the way to the bank.
Biggest online jackpot wins ever
Back in October 2015, Jon Heywood walked away with a whopping £13,209,300. No one had won such a huge sum, and it remains the biggest online jackpot casino win ever. Numerous other jackpot wins have been ranked among the biggest online jackpot wins ever. Most of these wins came from games based on 3D visuals and popular films.
Most popular jackpot slots
Mega Moolah and Mega Fortune offer the best jackpots online. The former has paid out a host of mega-million prizes to players drawn from different countries. The popular jackpot spot was responsible for the million-of-pounds that the British Jon Heywood won. The record had been previously held by Mega Fortune.
The Mega Fortune also has an astounding record including the award of £12.8 million to a Finnish player back in 2013. The jackpot slot was developed by Net Entertainment a leading developer in the gaming industry. One of the recent jackpot prices went to a native of Chesire Country who took home £6.23 million. He had only placed a meager £1.25 bet before his wildest dream came to pass.
The two jackpot slots are largely popular thanks to their consistency in awarding high jackpots and prompt payouts. Their jackpots almost always hit the million pound mark and players have experienced a great change in fortunes. Mega Moolah has set their minimum seed amount of their progressive jackpot at £1,000,000. No mega jackpot winner takes home anything less that.
Online casino jackpots continue to grow in popularity among many players who are looking to turn their lives around. The allure and possible outcomes are very enticing. Prudent players should find out whether the progressive jackpots online suit their needs before engaging. Regular slots may not offer as much as progressive jackpots, but a player is sure to take home something after the gaming experience.
That said, online slots have gained much credibility thanks to the impressive returns that online gamers have made. The slots continue to give the traditional casinos a run for their money. A growing younger generation has also joined the gambling scene. With a mix of quality sound effects, slick graphics, friendly professional dealers and a host of great features, online casinos continue to offer amazing experiences to players.